Welcome to Asean Adventure!
The ASEAN Adventure Travel and Reality withlocals and internationals experience focused on eco-friendly green environment. We would like to take you on a tour of mysterous tropical jungle temples, authentic food experiences and other forms of entertainment. We provide inbound and outbound travel products, tour guides, airline tickets, hotels, resorts, villa accommodations, transfers, pick-ups, tour packages, leisure activities, and real estate activities at affordable and reasonable prices. We promise to take a percentage from our profits and offer it to charitable Non-Government Organization projects. Our team experience with difference diversities background from the United Nations, Non-Government Organisation, Civil Servant and Businessman. Please choose ASEAN Adventure for your future bookings; the best, friendliest and most amazing travel and property agency! We are  all the voice ambassor for cutlure and eco-toursim sustainable development. Free plastic innovative activists, eco-friendly of green environment  in Cambodia.
The ASEAN Adventure is formed as friendly eco-tourism and culture sensitive collectivity of tourism professionals and enthusiasts to address the demands of booming tourism industry and bringing tourism to the attention of all Cambodia-ASEAN and the World. Initially formed as a tourism club, an informal gathering of tourism enthusiasts, we discussed the requirement of communicating to the public, educating them and develop a pipeline of connecting Cambodia-ASEAN to the tourism industry and benefitting both industry and people from tourism area. Whilst country's tourism industry is achieving phenomenal domestic and international growth during past 10 years we identify that impact of tourism industry on common Cambodia-ASEAN is not yet full t visible overcome the difference challenges.
While industry is already reached the fourth highest position in our GDP and achieving more than 4 million tourists already and showing extremely attractive statistics in income growth such as agriculture, infra-structure, Textile, growth and expanded attraction we are facing a problem of creating much needed attraction for tourism from new generation of Cambodia. Tourism's much needed new employments are not yet attracting the younger generation, entrepreneurs of small and medium scale still have an unfulfilled vacuum in tourism, needed attention of professionals and academics to the tourism yet to reach its required levels. Overall, pulse of tourism yet to felt by fellow Cambodia!
The ASEAN Adventure identified communication gap between tourism industry and public is the main cause for these limitations. Dedicated voice for tourism and travel industry is the requirement of the hour. We are pleased to fulfill this requirement through Travel Voice media solutions. We launched Travel eco-tourism and culture as the first online magazine committed to travel and tourism industry in Cambodia-ASEAN. Our web presence along with the strong social media platforms will bring the pulse of tourism to all Cambodia as well as the world. We are not only aiming to educate Cambodia and world about this exiting industry and its latest news, but want everybody to benefit from the tourism opportunities and contribute to making Cambodia one of the tops in global tourism industry.
Our Vision
A leading green environment travel and tour  in ASEAN for Eco-tourism, Culture and  Communication Beyond Expectation.Hub .
Our Mission
A hub collective of Tourism professionals and enthusiasts, we employ the industry's best professionals and communicators to brining the messages of tourism with timeliness, accuracy and clarity in order to drive the potential groups of publics for eco-tourism and culture aspects. ASEAN adventure will bridge the tourism industry and public and facilitate the exchange of communication between two. Moreover, we nurture, facilitate and ensure growth of tourism industry through providing information, connecting all stakeholders and lobbying for best practices in tourism as an industry. Also, we will connect direct to the global tourism industry and bringing the best of the world to local tourism continuously focused on eco-friendly clean environment. 
Our Core Value
-    Voice Ambassador for Eco-tourism and Culture Beyond Expectations
-    Trustworthy ensure all tourist feel freedom of choice
-    Flexibility make everything more convinience 
VISIT CAMBODIA NEXT AND EXPLORE THE UNEXPLORED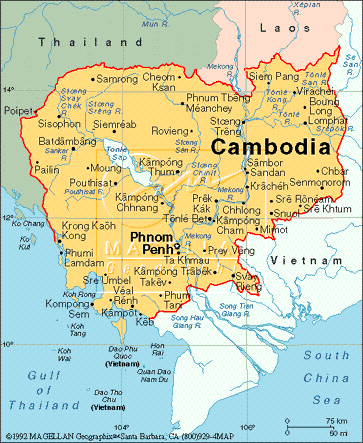 New updated from the Akgkor Enterprise Ticket Price and Available.
Angkor Enterprise has been made a change on it's validation on 26 July, 22.
1d pass 37$
valid for 5days (Can visit 2days)
3d pass 62$
valid for 10days (Can visit 5days)
7d pass 72$
valid for 30days (Can visit 10days)
It's now official! No more Covid documents will be required for entry to Cambodia. The Ministry of Health announced they "...have removed the requirement for all inbound travellers in all modes of transport: land, waterways and air. They no longer need to produce health certificates or show proof of full vaccination upon arrival."
Please note that airlines may still have their own requirements!
Sourece: Ministry of Tourism, Cambodia.