Welcome to Cambodia!
Booking sustainable travel experiences that help local communities with the Kingdom of wonder!
Our team play a major role of local tour over two decade experiences in tourism  our country Cambodia.
Who we are the Association of Southeast Asian Nations (ASEAN) was established on 8 August 1967. The Member States of the Association are Brunei Darussalam, Cambodia, Indonesia, Lao PDR, Malaysia, Myanmar, Philippines, Singapore, Thailand and Vietnam.
The ASEAN Adventure Travel and Reality withlocals experience focused on culure and eco-friendly green environment travel & tours. We would like to take you on a tour of mysterous tropical jungle temples, authentic food experiences and other forms of entertainment. We provide inbound and outbound travel products, tour guides, airline tickets, hotels, resorts, villa accommodations, transfers, pick-ups, tour packages, leisure activities, and real estate activities at affordable and reasonable prices. We promise to take a percentage from our profits and offer it to charitable Non-Government Organization projects. Our team experience with difference diversities background from the United Nations, Non-Government Organisation, Civil Servant and Businessman. Please choose ASEAN Adventure for your future bookings; the best, friendliest and most amazing travel and property agency! We are  all the voice ambassor for cutlure and eco-toursim sustainable development. Free plastic innovative activists, eco-friendly of green environment  in Cambodia.. The ASEAN Adventure Travel and Reality mark a history, "A Unique Cultural and History Hub " of rich civilization and natural heritage site in Southeast Asia-Cambodia-ASEAN.  WE combine encyclopedic knowledge of the region with a progressive vision to make us one of Cambodia-ASEAN and the world most trusted and exciting online, DMCs and DMOs.
CHARMING CAMBODIA: ANGKOR IS ONLY THE BEGINNING​ OF YOUR TRAVEL ADVENTURE
In the simplest terms, Cambodia is defined by legacy, contrast and courage. Its astounding array of historical offerings proudly convey the extent of its former glory while beaches, towns and jungles remain ripe for discovery. Despite a tumultuous recent past, Khmer people's risilence and hospitality make Cambodia a traveller's paradise in 7 world wonder of Angkor Wat temple, Multi-sectoral eco-tourism zone and 7 beautiful beach of Sourthern sea  Cambodia.
LET'S  ADVENTURE OUR CAMBODIA
Cambodia's geography has played a substantial role in shaping its history. Its central location along the Indochinese Peninsula and relatively flat terrain facilitated the rise of the Khmer Empire which flourished from its base in Angkor for alomost century. Conversely, Cambodia's proximity to the chaos of the Civil war & Vietnam War sowed seeds of catastrophe that the country is now recovering from. Both of these periods are inextricable to the identity of both Cambodia, and its people.
Our Vision: Leading green environment travel and tour  in Cambodia-ASEAN and the world for eco-tourism, culture and communication beyond expectations.
Our Mission: Its collective centre of Tourism professionals and enthusiasts, we employ the industry's best professionals and communicators to brining the messages of tourism with timeliness, accuracy and clarity in order to drive the potential groups of publics for eco-tourism and culture aspects. Camboida-ASEAN adventure will bridge the tourism industry and public and facilitate the exchange of communication between two. Moreover, we nurture, facilitate and ensure growth of tourism industry through providing information, connecting all stakeholders and lobbying for best practices in tourism culture & eco-tourism as an industry.
Goals: To develop consistent and long-term relationships with our clients and suppliers at market penetration, promotion of new products and services. Professionalism and open communication with all our customers, partners implementation of effective training and clean environment development methods.
Objectives:
Provide a high standard of services suitable for individuals seeking relaxing, comfortable and memorable experiences in the hospitality, tourism industry and provide the tourist market with the quality personal required by the tourism industry foucused in green enivronment. Produce expeditions and memories that would satisfy each and every single of the customers and evaluate current cultural, economic, social issues affecting the tourism and travel industry and participate in both local and regional community service by providing general lectures, consultation, and training programs at relvant social digitalize and e-comerc toursim leader networks.
Our Core Value:
-    Voice ambassador for eco-tourism and culture beyond expectations
-    Trustworthy ensure all tourists feel freedom of choices
-    Flexibility make everything more conviniences 
Capital City: Phnom Penh, Population: 16 million, Language: Khmer
Currency: Cambodia's official currency is the riel (KHR). The US dollar is its secondary currency. ATMs dispense US dollars, and they are accepted everywhere, as long as they are newer bills in good condition. Small change will be returned in riel, as coins are not used. Prices may be quoted in either dollars or riel. Money can be changed at any bank. Be sure to have riel on hand when travelling to more rural regions, as the Cambodian riel is the primary currency used in the countryside. Most ASEAN nationals can stay in Cambodia visa-free for 14 or 30 days. All visa applications require a passport with six months validity and an empty page, as well as two passport photos. As travel policies change regularly, please check the official government website for the latest regulations before visiting. 
VISIT CAMBODIA NEXT AND EXPLORE THE UNEXPLORED: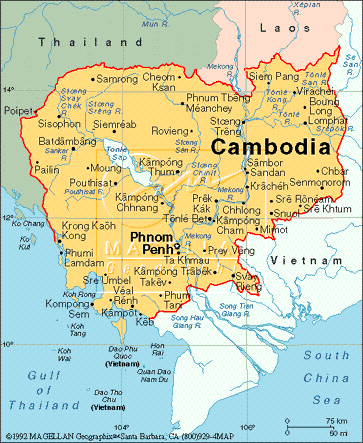 New updated from the Angkor Enterprise Ticket Price and Available.
Angkor Enterprise has been made a change on it's validation on 26 July, 22.
1d pass 37$
3d pass 62$
7d pass 72$
It's now official! No more Covid documents will be required for entry to Cambodia. The Ministry of Health announced they "...have removed the requirement for all inbound travellers in all modes of transport: land, waterways and air. They no longer need to produce health certificates or show proof of full vaccination upon arrival."
Please note that airlines may still have their own requirements!
Sourece: Ministry of Tourism | Ministry of Health
Angkor Code of Conduct:
Starting from 4th August 2016 onward, tourists visiting for Angkor Wat will have to watch what they wear.
In a bid to encourage visitors to respect the sanctity of the temples and Cambodian culture, visitors will be required to wear pants or skirts below the knees and a T-shirt that covers the shoulders.
Tourists will be not allowed to buy a temple pass if they wear revealing clothes. The officials will inform them what they should wear to be able to visit our ancient temples, so they can come back to buy a ticket later after they change their clothes.
"When visitors dress appropriately during their visit to the park, it means they are showing respect to Cambodian sacred temples, culture and Cambodian women's values."